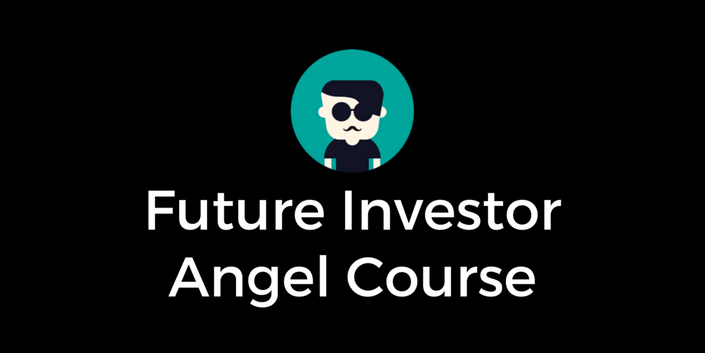 Learn How to Angel Invest
Hard-Learned Strategies and Interviews<br>on How to Invest in Startups
Watch Promo
Update
: We've launched a new site called- Talk Money. Here you'll find business narrative podcasts, blog posts, and guides. This is part of our larger content offering. Sign up for our weekly newsletter, that curates all money related topics on business, markets, sports & entertainment from Twitter, Youtube, Podcasts, and more.
"Mesh does a great job creating content and investor education. It's an excellent course."
- Naval Ravikant, Co-Founder, AngelList
What is the Angel Course?
The Talk Money Angel Course is the most comprehensive set of video lessons and interviews to teach:
- Non-accredited future investors how to think and prepare to make angel investments.
- Accredited investors hard-learned strategies to start angel investing using AngelList.
An accredited investor is a person with an individual income of $200,000 or joint income of $300,000 (both for the past two years); or a person with an individual or joint net worth of more than $1 million.

In the past few years, regulation has allowed accredited investors to invest into online investment platforms like AngelList. Whether you have $100,000 or $10,000, this course will take you into the mind of a modern investor who's built experience up in private investing.
With the huge success of startups like Uber, Snapchat & Airbnb, many are jumping in to invest their money here in hopes of the next BIG return. Angel investing requires education, just like any type of investing.
Angel investing is not easy. The top angel investors have spent several years and tens of thousands of dollars building their network. They've also experienced countless failed investments. To take advantage of these investments, we need to be smart and understand our risk and learn together.
What's Included in Angel Course:
- 10 Modules of video lectures, interviews and assignments on building a diversified portfolio, investing in syndicates & funds, valuation, pro-rata strategy and more.
- Interviews with leading investors & entrepreneurs
My Journey Creating Angel Course:
I considered charging $399 for Angel Course, I've decided (for now at least) to make it completely free. Here's why I'm making this dramatic move to make Angel Course available to anyone:
Touchy-feely reason: After teaching a few in person workshops, I realized there so many new investors who've never before gotten access to this information, and are making costly mistakes because of it. Given I do have day job of managing a family portfolio, making the course open gives me the chance to make an impact on more people outside of my day-to-day responsibilities.
Investment reason: A lot of what I've learned is based on the connections I've developed while building my experience investing. Because of this, I've been seduced by idea that by sharing my knowledge will carry a thousand times over to me. That might come in the form of a new business relationship, investment idea or even company you might eventually point me to that fits my personal approach.
This online class will be ONGOING, with new topics, readings and interviews with successful investors and entrepreneurs to reflect the nature of the space. I'm looking forward to seeing you inside and hearing from you!
Your Instructor
Hi! I'm your host Mesh 👋 I'm an investor with a passion for making business education straightforward and entertaining.
I didn't study business or finance in school — and I never worked on Wall Street — but I've been a student of investing since the height of the financial crisis in 2008. I was lucky to learn from incredible people who shared their knowledge with me.
In 2016, I co-founded Mark 2 Capital (Mk2C), an alternative credit fund that invests in new financial technology companies. I've made personal investments in companies including Teachable, Latch, Carta, HiFi, and Upstack, and am also an LP in funds including Notation Capital, Electric Capital, Maple VC, and Blocktower Capital.
I believe financial literacy should be a right. So, I started
Talk Money
to help educate others; demystifying the world of finance, and breaking down confusing business concepts. There's a lot of noise and complicated information out there: let's cut through it together!
Course Curriculum
Module 2 How Angel Investing Works
Available in days
days after you enroll
Module 3 Consistent vs Inconsistent Bets
Available in days
days after you enroll